Jaw and Gum Resorption

Dentist Stratford, CT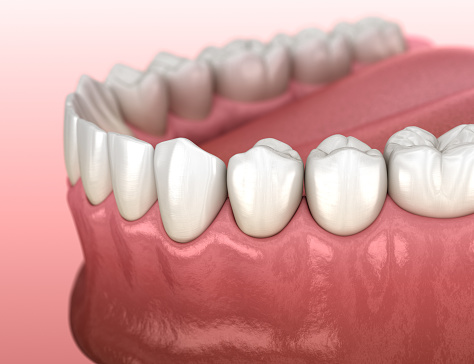 If your body senses that there are tissues or bone that you are not using, it will reabsorb them. You can have important parts of your mouth, such as your jaw and your gums, disappear. If you don't know what we mean, give Brush & Floss Dental Center a minute to tell you about jaw and gum resorption.


What is Resorption?

Resorption is actually rare - unless you're a child. We want resorption to happen with children's baby teeth because that's the only way children lose their baby teeth and gain their permanent teeth. Each child's tooth has a root attached to it. That tooth root is gradually resorbed by the body, so that the child's tooth increasingly loosens, and eventually falls out. This is important because if the baby teeth don't fall out, the permanent teeth can't come in.

For most people, once you lose your baby teeth, that's the end of the resorption process. Adults, however, can have resorption occur. Sometimes, the body decides that it needs to resorb a tooth. If the resorption happens along the inside of your tooth, it is called internal resorption - but this is quite rare. More often, resorption occurs from the outside of the tooth into the inside of the tooth. If external resorption occurs, your tooth can look unusual. Your tooth enamel will have pink spots on it. Those spots will eventually turn into holes that may look like cavities. When we can spot these areas early, we may be able to save your tooth, but if we don't get a chance to check your mouth every six months, you may lose your tooth.


What Is Jaw and Gum Resorption?

Believe it or not, there are other tissues or bone that can be absorbed into your body. Gum tissue and jawbones can both be resorbed into your body. Usually, pieces of jawbone are resorbed if the body does not feel that part of the jawbone is needed. This often happens if you are missing teeth. If you lost a tooth a while ago, you may notice that the area where you used to have a tooth shrinks because the body doesn't think you need it anymore. The bone around the area where your tooth was also shrinks because the body removes pieces of the bone to use somewhere else.

You may lose gum tissue for the same reason. The body may decide to shrink your gum tissue in the area where you used to have a tooth because it can be used somewhere else. While it is not noticeable when it first occurs, jaw and gum resorption can lead to serious problems down the road. Tooth, jaw, and gum resorption can change the shape of your face. All of these changes will make your face appear older, and you may look older than your actual age. In addition, tooth and gum resorption can lead to you losing more teeth.

Are you worried about tooth and gum resorption? Give Brush & Floss Dental Center a call at (203) 683-5253.