Gum Graft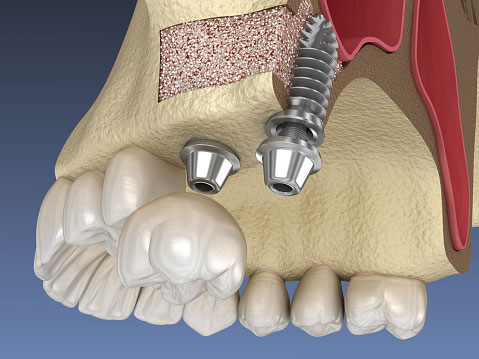 You may have been told recently that you have periodontal disease. If you have periodontal disease, you may have a problem with your gums, as they may have receded. If you have been diagnosed with gum disease, you need to know that the end of the road doesn't necessarily mean dentures. There are things that we can do to help restore your gums once we have treated them for periodontal disease. One of the procedures we can do to help your gums heal is a gum graft. Give Brush & Floss Dental Center a minute to tell you about gum grafts.


What Causes Gum Recession?

Gum disease is the most common cause of gum recession. You can get gum disease quite easily, and the disease is very common worldwide. You may have a greater chance to get gum disease because of your use of tobacco, your family tree and if you have poor oral hygiene. You might also be at greater risk for gum disease if you have diabetes or other chronic diseases. You can have receding gums from brushing your teeth too long or too hard. You could also have receding gums if you clench or grind your teeth at night. Even tongue or lip piercings could be the cause of gum recession.


What Are Gum Grafts?

We use three types of gum grafts on our patients. If you have gum disease, we would begin to treat you by doing a professional cleaning. That way, we can treat your infection before we can do a gum graft. When we treat your gums, we allow them to heal and we can prepare those gums for a gum graft.

The most common gum graft type we use on our patients is a connective tissue graft. In order to do a connective tissue graft, we take tissue from the roof of your mouth. We use that tissue to do the gum graft. We stitch the tissue for the graft over the place you have receding gums. We can also do free gingival grafts, which means we get donated tissue. We use this procedure if you need a large amount of tissue for your graft. Sometimes, we do a pedicle graft. In a pedicle graft, we stretch the gum tissue over the area where the graft is needed.


Benefits to Gum Grafts

We really think gum grafts are great. Gum grafts can save your jaw from bone loss, which is amazing. If we prevent bone loss, we can keep your jaw looking and functioning the same. Gum grafts also make your teeth less sensitive, because they cover up exposed nerves. Gum grafts also help your gums to look better, which means you feel better about the way your gums look.

Do you have questions about gum grafts? Give Brush & Floss Dental Center a call at (203) 683-5253. Let us talk to you about why gum grafts are important, and why they may help you look and feel better about your teeth. Contact us today, so we can get started on beautifying your smile!