Insignia

Stratford, CT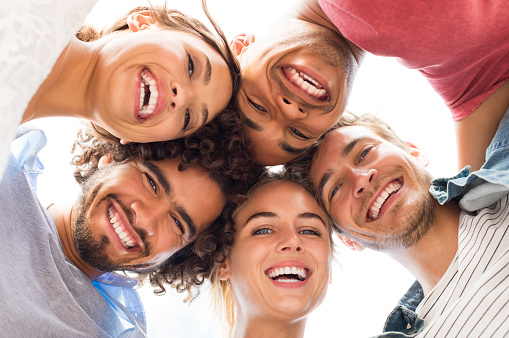 The Most Advanced Technology

Are you willing to improve your smile, and your oral health, with braces? If yes, then you are making a great investment.
Orthodontic technology has drastically improved over the last few years. With a transition from traditional braces to Damon Braces and Invisalign, there has been a significant improvement in enhancing the effectiveness and comfort and reducing the duration of the treatment.

At Brush & Floss Dental Center, we use the latest technology and best possible treatments to deliver the highest standard oral care to our patients. Among one of the best treatment options, we offer to optimize your smile is Insignia.
Let's take a closer look at the technology and how you can enjoy a flawless and confident smile with Insignia.


What is Insignia?

Insignia is a computer-assisted design system for braces that allows your dentist to fully customize your treatment plan based on your individual needs. By relying on the technology, your dentist will develop patient-specific dental brackets which allow for more precision. Moreover, since it is a customized treatment plan, it reduces the need for repeated adjustments during each phase of the treatment which means more comfort to the patient. Above all, you can see the end results before you start with the customized braces treatment plan.


Why Consider Insignia?

If you are considering a treatment to improve your smile and your oral health, there are several reasons why you should opt for Insignia.


Better Diagnosis

The success of any treatment plan heavily depends on the right diagnosis. With Insignia, your orthodontist can better diagnose malocclusions and abnormalities as the technology relies on a three-dimensional representation of the exact position of your teeth. This technology greatly helps in determining the best treatment plan for your teeth at each stage.


Customized Treatment

Another important benefit of this technology is that the brackets and wires are 100% customized to fit your teeth which means more convenience and fewer dental clinic visits.


Precise Results

Since the treatment is fully customized, you can get faster and more precise results than traditional and Damon Braces. In most cases, orthodontic treatment such as braces can take up to 24 months or longer. But with Insignia, the overall duration of the treatment can be up to 25% less than that of traditional braces.

However, to ensure that your teeth do not back into their previous positions, you will need a retainer for some time after the braces come off.


Is Insignia the Perfect Choice for Me?

Insignia is the latest innovation in orthodontics that can allow you to enjoy a healthy and more confident smile with more convenience in much less time. To make sure that you are the right candidate for the treatment, you will need to schedule an appointment at Brush & Floss Dental Center. Our experienced orthodontists will evaluate your current teeth alignment and discuss the desired outcome you hope to achieve from the treatment. And from there onward, the journey on a customized treatment plan to align your teeth using Insignia begins. To find out more about Insignia and other teeth straightening treatments such as Six Month Smile, call now at (203) 683-5253 and schedule your consultation.