Bone Regeneration

Stratford, CT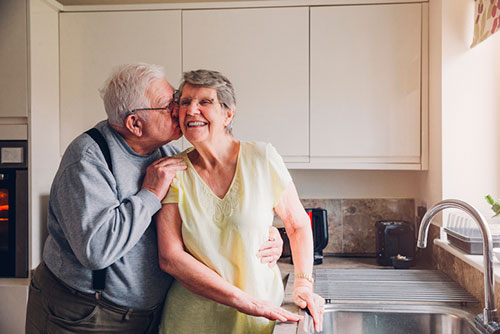 You may be one of the millions of Americans currently living with periodontal (gum) disease. If you are, you know that one of our primary goals with gum disease is to prevent gum, tooth, and bone loss. If you have lost tissue, teeth, and/or bone due to gum disease, we can work with you to regenerate your bone and tissue through a process called bone regeneration. If you're not sure what bone regeneration is, Brush & Floss Dental Center has some answers for you.


What Happens During Periodontal Disease?

Periodontal disease is called gum disease. Periodontal disease occurs in three stages. The first stage is called gingivitis. In the initial stage, plaque, tartar, and bacteria cause the gums to become red, inflamed, and swollen. In stage one, we can reverse the effects of gingivitis with better oral hygiene. If you get to the second or third stages of periodontal disease, your gums become infected with bacteria, which causes damage along your gumline.

The disease creates spaces in between your teeth and gums, which contain the bacteria. When you come in to see us with periodontal disease, we can work to heal your gums and restore them back to their original condition as much as possible. When periodontal disease becomes advanced, the infection can do serious damage to both teeth and gums and cause serious tooth and bone loss.


Can Bone Be Regenerated?

There are times that we can regenerate bone lost due to gum disease. We first need to determine that your gumline is free from infection. In order to do that, we have to move your gum tissue to treat the infection. Once your gumline is free from infection we could perform a bone graft. Bone grafts work to regenerate bone and gum tissue. In order to begin the regeneration, we have to move the gum tissue. We also offer gum grafts to specifically regenerate gum tissue.

We can then put bone grafts along the damaged area. Once your bone grafts are placed, we use a membrane to stimulate the growth of bone and gum tissue. Your own body is capable of regenerating bone and gum tissue, but sometimes your body needs a jump start.

This procedure is revolutionary for us and our patients, but it is not for everyone. If you are young, and your periodontal disease is not severe, your chances are greater that we will be able to regenerate new bone and tissue growth. If you want to have a bone graft, you have to be willing to do diligent daily oral hygiene routine and come and see us regularly. If you know that you are not the best at maintaining your oral hygiene, this procedure may not be what you need.

If you are a good candidate, you'll be able to regenerate new bone and tissue growth along your gumline. We can use bone regeneration techniques to help maintain your teeth, gums and jaws for years, and if we are successful, you'll be able to keep your teeth and gums, and may not have to get dentures or I implants for years to come.

Do you have questions about bone regeneration procedures? If so, give Brush & Floss Dental Center a call at (203) 683-5253.